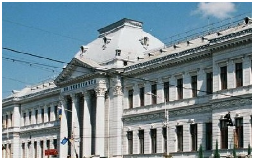 University of Craiova, October 18, 2019
Internationalization is mainly viewed as a hypernym for the set of institutional strategic responses that universities address to globalization. In order to thrive in a highly globalized and knowledge-driven society, today's university graduates are expected to be equipped with a new form of cognitive, emotional, social and ethical multiculturalism. This 'international mindedness', as it has been used by education theorists, is achieved only through the common effort of all stakeholders involved in the education act. There is on one hand the effects of globalization, which is broadly understood as the creation of world relations based on the operation of free markets, while on the other hand, internationalization is a strategy meant to react to the concept of globalization through the integration of an international or intercultural dimension into the tripartite mission of teaching, research and service functions of Higher Education.
Even if the concepts of globalization and internationalization share many common features, they are not interchangeable with one another. Globalization refers more to the world of business, trade and economic activities between nations, which require greater homogenization of fundamental political, ideological, cultural and social aspects of life across different countries of the world. Such processes have been accelerated in the last few decades mainly due to technological advancements, computers and the Internet. The impact these changes have on universities is massive and the key strategic responses to it is internationalization.
Different universities respond in different ways to globalization forces as much as they are also expected to have different strategies of internationalization. This conference aims at bringing together experts, educators, administrators and other stakeholders to discuss about the two-fold role of the universities, both on a global and an international scale, aiming at exploring how university staff interpret and define the ideas of globalization and internationalization; sharing some relevant internationalization strategies; developing a mapping of the status of internationalization as a strategic option and as an area of practice in higher education.
Topics of interest include (but are not limited to):
· Conceptualization of globalization
· Conceptualizations of internationalization in HE
· Views about globalization across universities
· Views and internationalization strategic choices across universities
· Student Experience in the Globalized Higher Education
· The Role of Language Teaching in University Internationalization
· Commodization and standardization of Higher Education
· Intercultural experience
· Global citizenship
· National and international educational policies
· Globalization and the 'brain drain'
· Advantages of student and staff mobility
· Institutional strategic responses to globalization
Keynote speakers
- Professor Nicu Panea, Vice-rector of the University of Craiova
- TBA
Submission instructions
Proposals (maximum 100 words) for 20-minute presentations and a short autobiographical note (maximum 100 words) can be sent to the organizers at relint@ucv.ro by September 25, 2019. For further details you can also contact Sorin Cazacu at cazacu.sorin@ucv.ro. Notification of acceptance will be sent by October 2, 2019.
The language of the conference is English.
The registration form can be found here
Registration fees
There will be no registration fee.
This conference is organized within the framework of the project financed by the National Council for Financing Higher Education in Romania (CNFIS), Institutional Development Fund, D2, Project code: CNFIS-FDI-2019-0621, Project title: Improving the quality of internationalization services and activities at the University of Craiova (Romania) (INT-CA-SEAC).
Publication
A selection of papers will be published after the conference in a collective volume which will be included in international data bases.
SOCIAL PROGRAMME: TBA
ACCOMMODATION
Free accommodation in campus for accepted participants or:
(***) Parc Hotel (www.hotel-parc-craiova.ro)
(***) Andre's Hotel (www.hotelandres.ro)
(***) Hotel Royal (www.cazarecraiova.ro)
(***) Hotel Helin Central (www.helincentral.ro)
(***) Hotel Green House (http://www.green-house.ro/index.html)
(****) Hotel Rexton (www.hotelrexton.ro)
(****) Hotel Ramada (www.ramadaplazacraiova.ro/)
(****) Europeca Hotel (www.hoteleuropeca.ro) - it also has three-star rooms;
(****) Plaza Hotel (www.hotelplaza.ro)
(****) Hotel Restarant Casa cu Tei (http://www.casacutei.com)
(****) Golden House Hotel (http://www.goldenhouse.ro/index.php?id=prezentare)
(****) Hotel Bavaria (http://www.hotel-bavaria.ro/index.php)
TRAVEL
If you travel by train, you can use the site www.infofer.ro for information.
If you travel by plane, you can find information here https://www.aeroportcraiova.ro/en/transport-si-acces/