Other Research Units
Technology and Innovation in Advanced ReseArch of Composites (TIARA-C) -
Faculty of Mechanics, Department of Engineering and Management of Technological
Systems, Drobeta Turnu Seve
Director: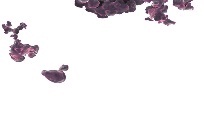 Professor Oana Gingu, PhD
Overview:
The TIARA-C research group is open to national and international cooperation for better knowledge and development of composite materials used in the various areas of daily activities. The TIARA-C group develops research/design/characterisation of composite materials with a metal or ceramic matrix, designed by means of powder metallurgy (PM). Modern PM procedures, combined with advanced further processing technologies, facilitate the achievement of state-of-the-art composite structures: nanostructures, nanostructured foam, multifunctional composites, functionalised composites. These materials may be used in various applications: aero-spatial industry, automotive industry, medical equipment, biomaterials, sports equipment.
For further details, please visit: http://cis01.central.ucv.ro/proiectecercetare/tiarac/
THE CENTRE FOR DIALOGUE BETWEEN SCIENCES AND THEOLOGY
Director: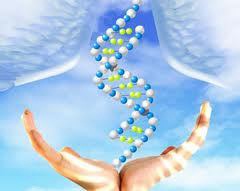 Professor Radu Constantinescu, PhD
Overview:
The centre includes specialists in theology and science and was set up in 2011, based on a grant awarded by the Centre for Theology and the Natural Sciences, Berkeley, California. The research group is highly interdisciplinary, including 6 faculties of the University of Craiova (Theology, Physics, Horticulture, Law, Mathematics and Letters).
We have a close relation with the teaching and research staff from the University of Medicine and Pharmacy of Craiova regarding life and bioethics issues. The centre has organised a wide range of activities in cooperation with ecumenical and Protestant groups. The major goal of the centre is to reconcile faith and science.
The activities of the research centre resulted in the publication of the centre's journal in 2004, The Bulletin of the Centre for Dialogue between Sciences and Theology, included in the INDEX COPERNICUS international database in 2011.
For further details, please visit: http://teologie.central.ucv.ro/blogs/cdst/
THE REGIONAL CENTRE FOR LIFELONG TRAINING IN ENERGY, CODE 1PE2 0085
Director:
Professor Mircea Ion, PhD
Overview:
The centre was set up based on a contract funded by the World Bank and operates as a lifelong training centre in energy with the aim of providing high quality training to energy specialists. Moreover, service provision contracts have been concluded with a view to performing energy balances for companies, and the postgraduate courses "Energy Managers", "Energy Management Officers" and "Elaboration and Analysis of Energy Balances" were provided.
For further details, please visit: Webpage under construction