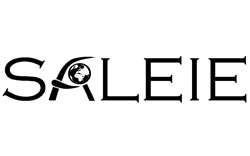 Project acronym: SALEIE
Funded by the European Union LifeLong Learning Programme
PROMOTER: University of York, UK
Project coordinator: Anthony Ward, University of York, UK
Partners: more than 40 institutions from Europe
University of Craiova, Romania, is partner in this project.
Coordinator of University of Craiova: Dorin Popescu, Faculty of Automation, Computers and
Electronics.
Period: 1.10.2012 – 1.10.2015
The activities in this project are all collaborative between partner staff members and fully support the "learning from each other" strategic emphasis. All involve partners joining together to design survey questionnaires, gathering a picture of the current state of EIE across Europe and then sharing experiences. Sharing will be through meetings to discuss best practice where partners will use their experiences to develop better models for the future. This method is used for widening participation, the marketing of programmes to learners with special needs and in the governance of programmes for exchange programmes and work experience and internships.

The project will, in the above three areas and in the key global technical challenge areas, generate new models of how EIE can be better aligned for the future. This will be in terms of widening the pool of potential learners and by deepening the understanding of competences required for Europe to be able to compete on the global scene in the key future technical challenge areas.
Website: http://www.saleie.co.uk/